As an energy medicine practitioner, a biofield analyst, and a human design expert, I've worked with a lot of clients who have been willing to do the work and show up for their lives in a big way. They've taken every workshop they can, gone to various therapies, read hundreds of self-development books, hired coaches, and studied every success system they can. Yet, they couldn't quite create the abundance they're looking in their lives. They reached a comfortable minimum, but, in spite of all their efforts, they haven't quite tapped into the joy and the vitality that an inspired and abundant life promises.
If this sounds like you, you're not alone. I've been a personal growth junkie for most of my life. My desire to master success and abundance came purely out of desperation. At the age of 33, after years of struggling with my failed marriages, I became a single mother and experienced deep dissatisfaction with my life. I had been studying every abundance system I could find and attended every self-help workshop that teaches the science of transformation.
I wrote dozens of affirmations, had a vision board in every room, and set my intentions daily. However, I was still single, overworked, physically and emotionally drained, and struggled to keep up with overwhelming number of priorities in my life.
Until I came across Human Design many years ago.
And when I first received my Human Design reading, I cried because it was very accurate and deeply profound. I discovered that I was a Projector who was not designed to work 9-5 like most people. That explained why my well-paid job as a Project Manager felt so "wrong" and overwhelming. It have been depleting my vital energy for years, triggering my autoimmune condition and making me feel miserable. I learned that, as a 1/3 Ego Projector, in order for me to use my energy properly, I must wait for an invitation instead of making things happen in life. I also learned that I must only engage into relationships if "there's something there for me".
While expanding my energy healing practice, I happily quit my 9-5 job and enrolled into the Human Design Program. I spent several years learning, testing and living it.
As I was gaining mastery, I soon found out that learning how to wait and doing what feels right was quite a challenging task. I had never waited for anything in my life! I was a control-freak, planner, go-getter, and a "manifest my own staff" kind of girl. I was also taught that taking the most difficult path, pushing through, and suffering a bit along the way is a good thing for my character.
As crazy as it sounds, doing what felt good left me feeling guilty and lazy. This whole thing about waiting seemed weird to me, but I was willing to experiment with it for a while to see if that worked for me. I have been working and thinking hard my entire life but I could never achieve the results I truly wanted. My healing practice was expanding at a very slow pace despite doing "everything right." I decided to surrender to my Human Design Strategy and see if something shifts in my life. It didn't take long.
Within weeks potential clients began contacting me and asking about my services. They were amazed by the accuracy of the Human Design readings and deep transformation they created in their lives. After each consultation, I felt that I was making a REAL difference in the world while being fulfilled emotionally, spiritually and financially. I was able to build a successful practice without doing any hard work.
This experience created a revolution in my life and I began to trust Human Design and its flow of abundance. I eagerly waited to see what the universe had for me each day. In the mornings I would start my day following the energy of inspiration, even if it meant not doing the things I "should be doing". I allowed my "Higher Self" to show me what it wanted me to do instead of allowing my life to be controlled by my mind and my limiting beliefs.
Now, I have to confess that I never struggled again and every day of my life brings abundance, joy, and bliss. Every day, I'm amazed by the conscious intelligence and its natural way to provide what I need and more.
The Human Design chart shows that we sometimes have to struggle in order to learn and move forward. But we're not designed to suffer for a long time, to push hard and predict the next steps in our lives. We are designed to BE IN A FLOW with life and to live authentically. When you live your life from that deep, authentic place, the Universe provides you with abundant support, energy, health, vitality, love, relationships, and opportunities so you can be who you really are.
The good news is that you don't have to figure it out in your mind! Surprisingly, when you let go of your need to control everything, it all unfolds with ease and life become effortless. As you let life unfold while trusting this process, answers and opportunities reveal themselves to you. Nine years later, I've learned from experimenting with Human Design over and over again and I love its elegance.
In the Human Design System, there are 4 Energy Types, 12 Profiles, 9 Energy Centers, 32 Channels, 64 Gates, and 196 Incarnation Crosses. And each gate has the possibility of being in one of 6 Lines. Combination of each of these factors in your chart makes you a truly unique being! Because of this distinctive combinations, it's impossible that you can fit into a one-size-fits-all formula for love, success, or abundance.
Each of us has our own story where we create the success and abundance we deserve in our own way. The Human Design System allows you discover your unique way of creating an inspired, abundant life that fits YOU. It shows you the beauty of who you truly are and how other people's energy may have been keeping you from experiencing your magnificence. If you've ever felt that you're not abundant, healthy, supported, lovable, purposeful, powerful, or valuable, knowing your Human Design will help you get to know Yourself!
To get started, you need to get your Free Chart here.  Then click the "ORDER HUMAN DESIGN CHART" button right below the page. Once you have your chart, book your free call to get a 20-minute overview.
Can't wait to do your unique Human Design Chart soon! In the meantime, I'd love to know… what's one thing about you that you're aware of that you think really makes you unique? I'd love to see your answers in the comments below even if you think you have no idea at all!
Love Yourself,
Irina Maryanchik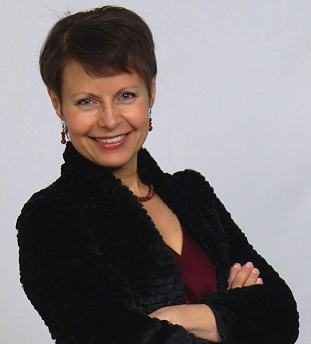 Irina Maryanchik, EHH-MA, EEM-CP, PLT, works with women entrepreneurs who suffer from autoimmune illnesses. She helps them rebuild their health so they can create profitable, passion-infused business. She is a gifted intuitive, Human Design analyst, Energy Medicine Practitioner, Past Life Therapist, Human Biofield Specialist change catalyst, passion coach, teacher, and speaker. Find out more about Irina here.